In addition to our previous battery testing facilities, we have made an investment of more than € 6M in equipment in 2020, creating a new space dedicated to advanced testing and prototyping, unique in southern Europe.
Overview of main equipment
Full size cell level testing (cyclers, climatic chambers)
Module level testing (cyclers, climatic and altitude simulation chambers)
Adiabatic Calorimetry
Pack level testing (cycling, vibration, walk-in chambers)
Battery system testing (powertrain, power electronics)
Coin and small Cell testing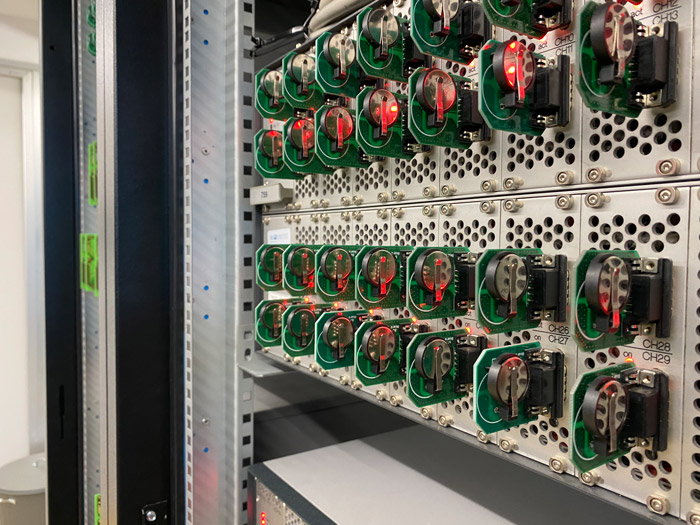 Cyclers with 520 charge and discharge channels up to 100A, 1.5V-6V, parallelizable
20 Climatic chambers, ranging from -40ºC up to +180ºC temperature. Usable volume 700 to 1000 litres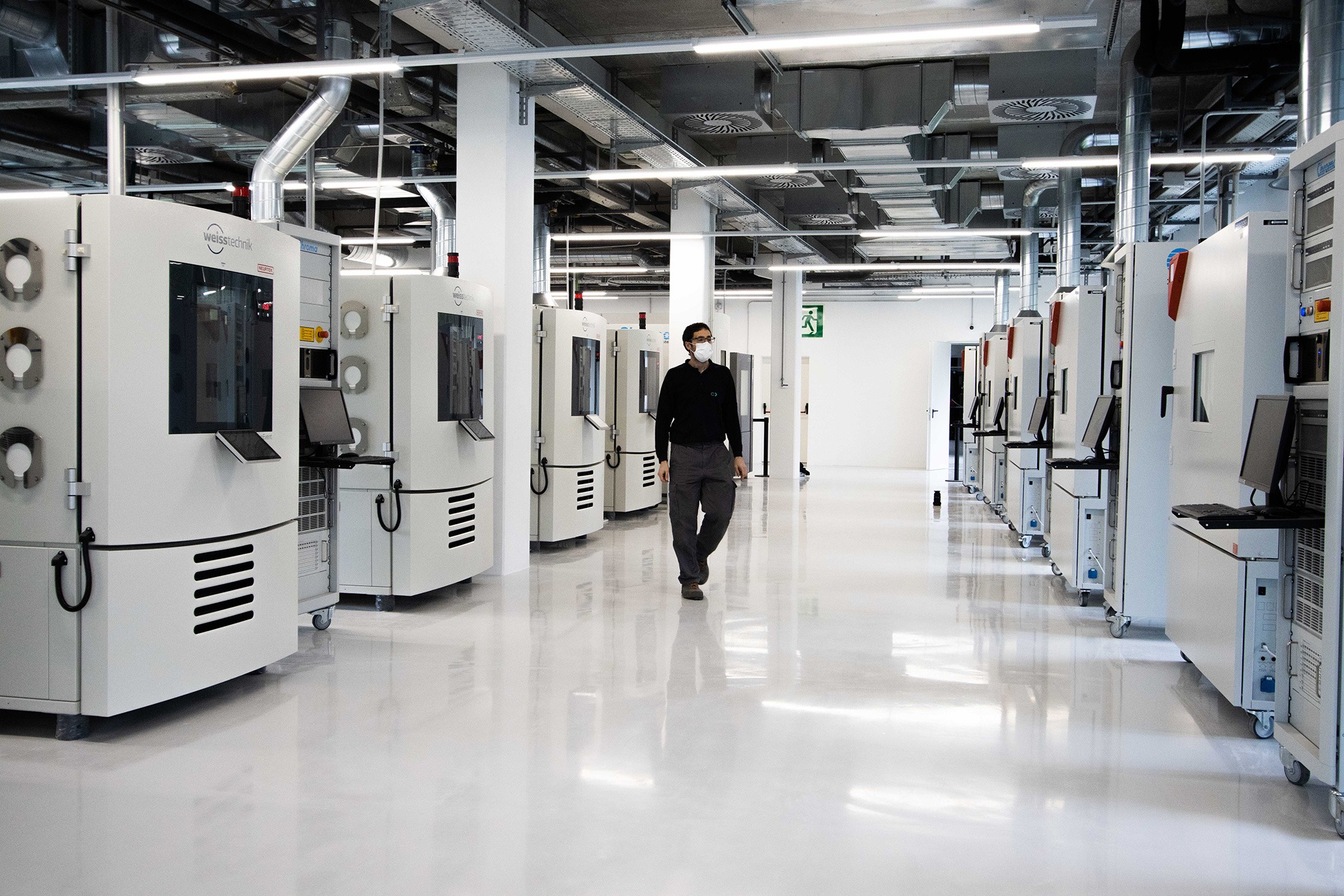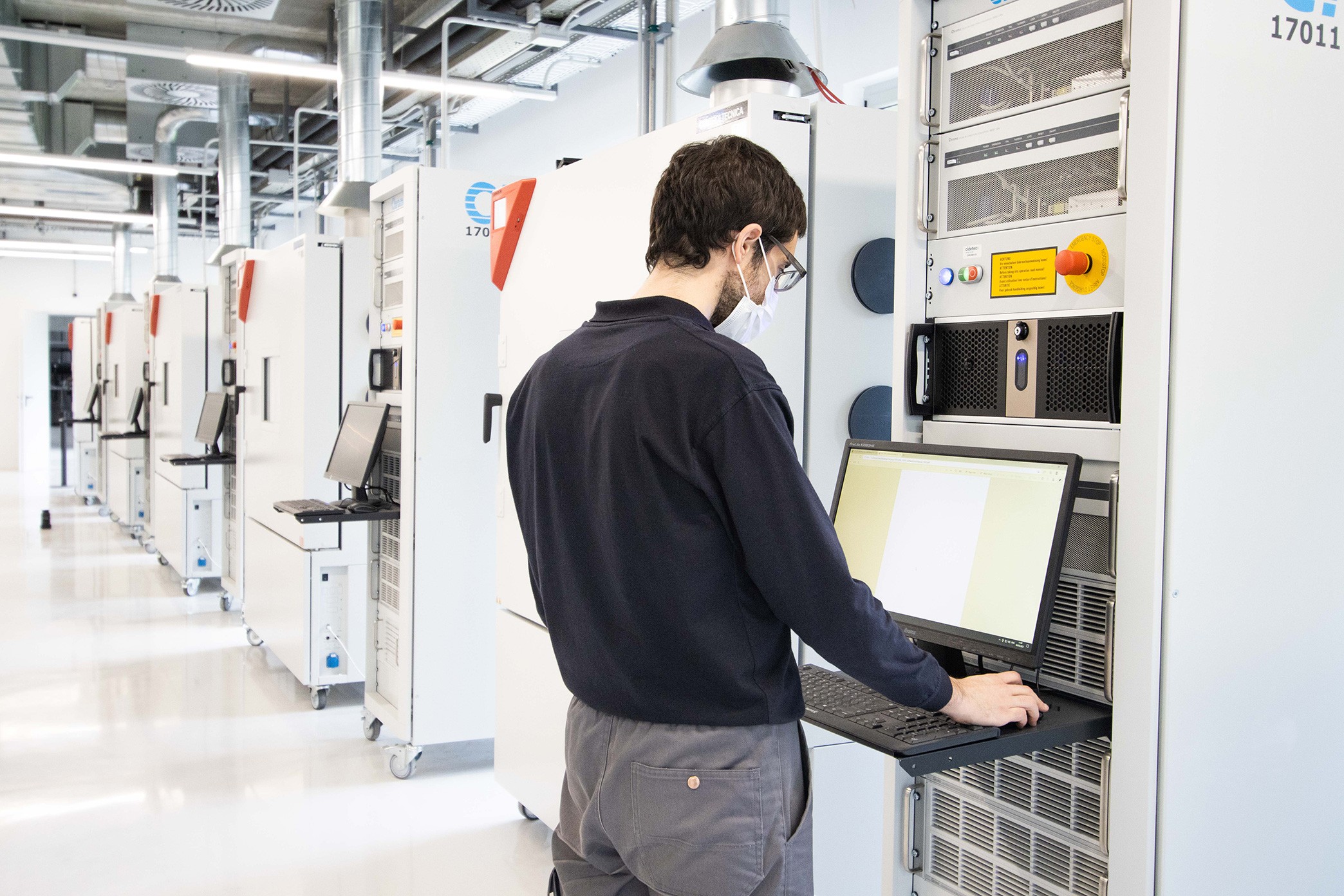 Cyclers with 75 charge and discharge channels up to 50A 0V-100V
5 Climatic Chambers up to -40 +180ºC, 1000 litres
Altitude Simulation Cabinet -70 +200ºC, 0,005-1000 mbar
Abuse Testing and Calorimetry
Adiabatic, Accelerated Rate Calorimetry up to 40cm ɸ x 44 cm L
Suitable for cells and small modules
Thermal runaway and thermal parametrization studies
Abuse testing at cell level with gas sampling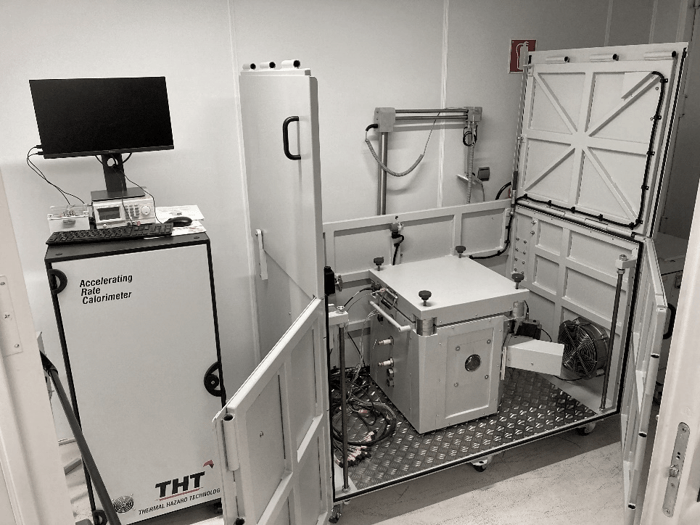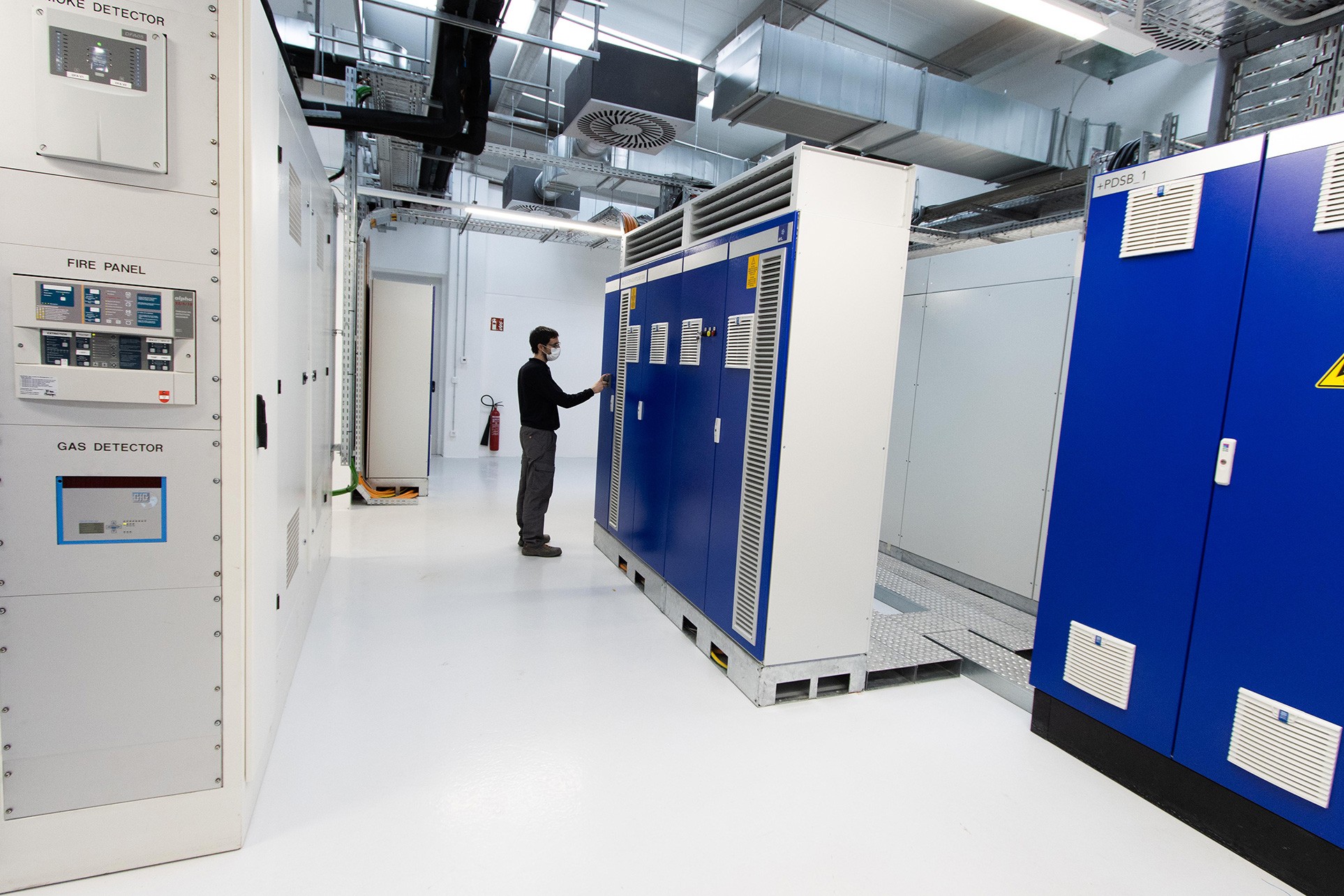 5 Cyclers up to 250 kW, 1200 V
Configurable to reach 1MW of power
All channels are manageable from the device under test BMS
Walk in Chambers
2 climatic chambers, 18m3 and 30m3
Hazard Level 6
Temperature range from -60ºC to +100ºC
Relative humidity range 10% to 95% (+10ºC to +70ºC)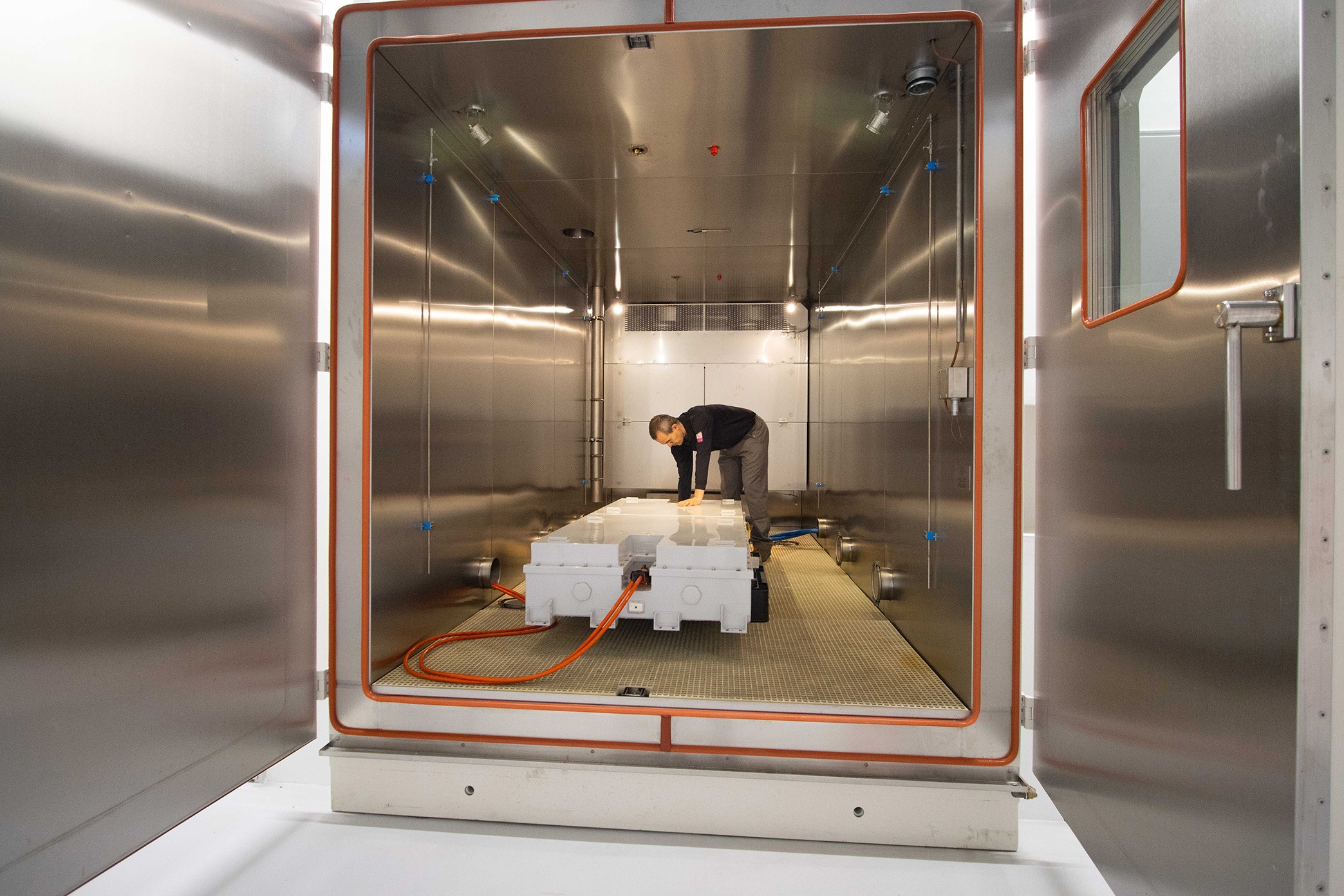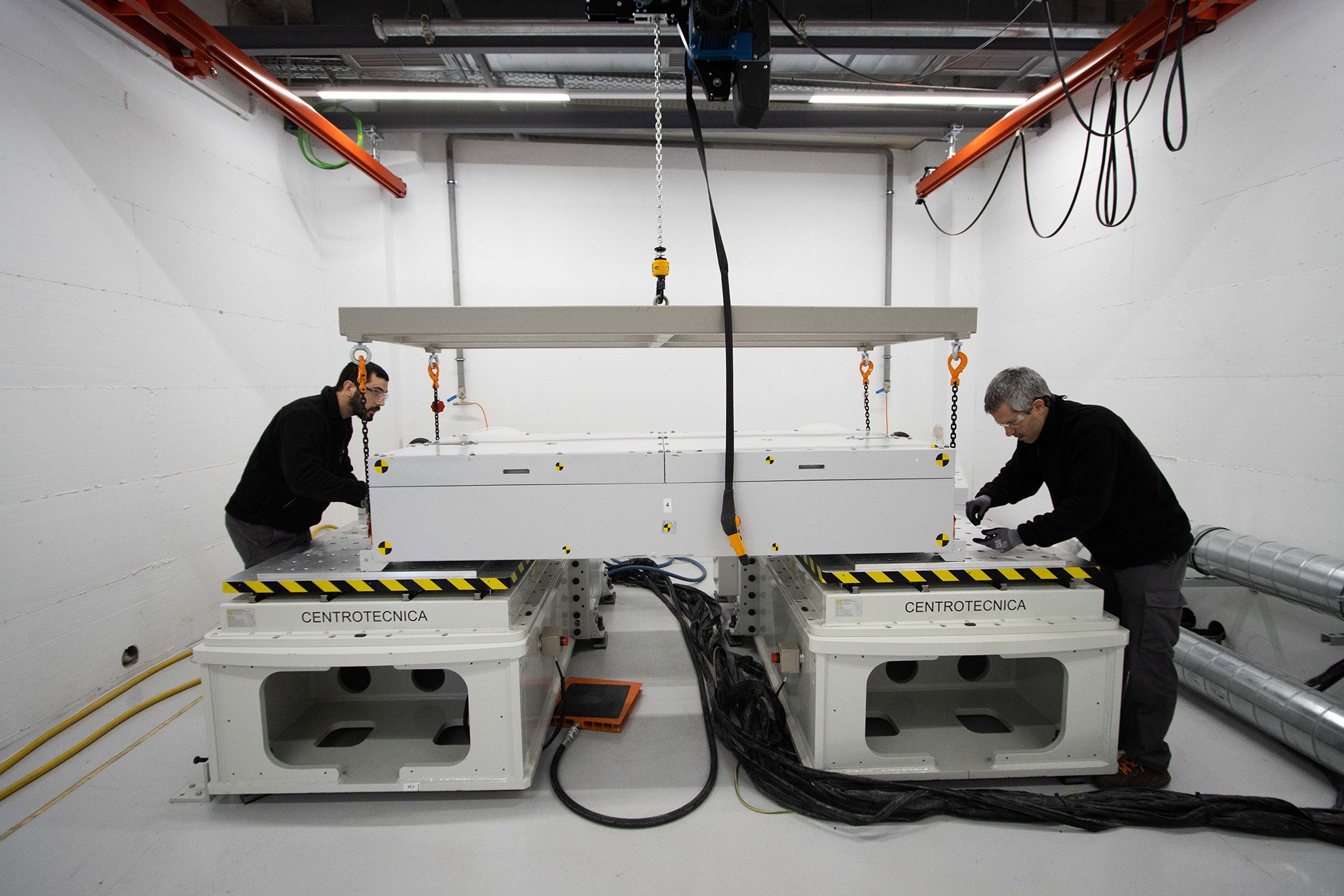 Vibration - Mechanical shock
Two-shaker electrodynamic system in dual configuration
5 – 2500 Hz, 200kN, max test weight 750 kg
Located in a dedicated safety bunker room
Powertrain test bench
Back to back electric motor architecture
Capable of handling up to 1200 V, 350 A, 230 kW, 1000 Nm
Power electronics
6 DC channels, 800V/20A/16kW. (Source and Load)
2 AC channels, 400V/60A/50kW. (Source and Load)
Battery emulator 1200V/800A/250kW.